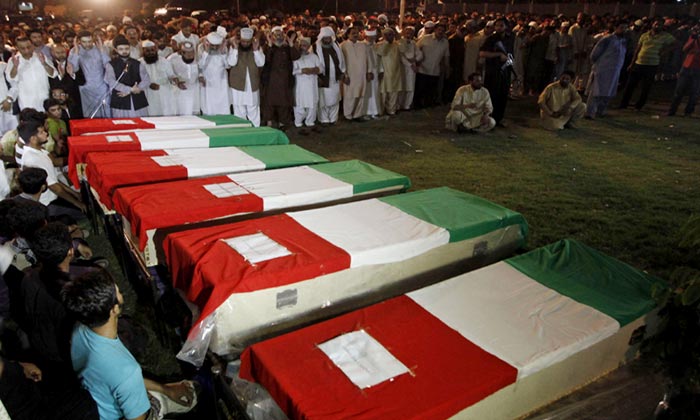 Pakistan's politicians had a very busy day yesterday, staging walk-outs, demanding resignations, calling for days of mourning and playing politics over the killing of fourteen people during violent clashes between police and workers of Dr.Tahirul Qadri's Pakistan Awami Tehreek (PAT).
The incident took place in Lahore's Model Town area where police had arrived to remove barriers from Qadri's home, as part of an anti-encroachment drive.
Over 90 people were injured during these clashes, including several riddled with bullet wounds lying in a hospital.
As tragic as this incident was, the aftermath was perhaps even worse. While mayhem took over in Lahore, Qadri sat in Canada claiming that, the Punjab Government, scared of his forthcoming visit to Pakistan, was instigating all this. He somehow also managed to link his support for the army and the North Waziristan operation to the attack against his party workers, seemingly saying that the PML-N government was getting back at him for that support.
Source: www.dawn.com