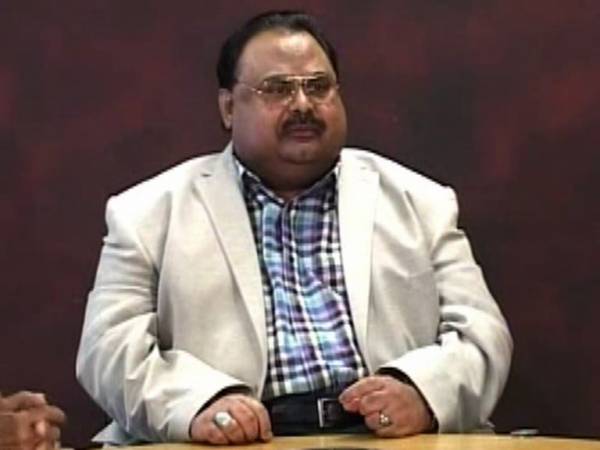 LONDON: Muttahida Qaumi Movement head Altaf Hussain on Sunday strongly condemned police raids on offices of Pakistan Awami Tehreek (PAT) on the eve of Dr. Tahir ul Qadri's arrival in Pakistan.
"It is a dictatorial act and highly condemnable. It should be stopped and Pakistan Awami Tehreek's leaders and workers should be released," said Hussain in a statement from London.
"I strongly condemned the raids on Pakistan Awami Tehreek's offices in Islamabad, Rawalpindi and across Punjab and large scale arrests of its workers."
The MQM chief termed the government action 'state brutality'.
"Instead of arresting and punishing people responsible for the tragic incident on June 17 in Model Town Lahore the government has resorted to arresting leaders and workers of PAT and subjecting them to state brutality. The government's action is highly condemnable."
"At a time when our armed forces have started operation against terrorists and making great sacrifices. We need unity among the people of the country. However, the government is busy in crushing its opponents at this critical stage, which is incomprehensible, " Hussain deplored.
Mr. Hussain said it was the constitutional right of a party to hold public gatherings and receive their leaders. He added it would be unconstitutional and undemocratic to deprive a party of its right by state power. – SAMAA