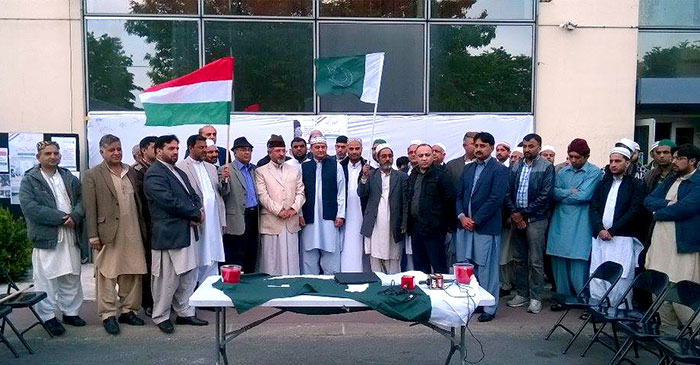 Rejecting the JIT report on Model Town tragedy, PAT (France chapter) has started a protest campaign against it by launching a signature drive. Allama Hassan Mir Qadri put his first signature to mark the formal launch of the campaign on the night of Shab-e-Barat.
Speaking on the occasion, Allama Hassan Mir Qadri said that the JIT report is a worthless document as it does not carry legal or moral importance. He said that the report was prepared by the handpicked people of the rulers who had the sole mandate of absolving their political masters of their role in Model Town tragedy.
Azhar Siddique, President of MQI France, stressed the importance of releasing the Judicial Commission's report on the Model Town in which Justice Baqar Najfi clearly determined those responsible for the Model Town massacre.
Acting President PAT France Tariq Chaudhry said that the day is not far when the real killers of Model Town tragedy will go to gallows for their crimes. He said that we would not remain content unless the killers are punished in accordance with the law of the land.
Muhammad Naeem Chaudhry, Secretary General PAT, said in his remarks that we would avenge the killings of our brothers and sisters in accordance with the law. He said that the blood of martyrs is sacred and it would not go in vain.
Chaudhry Shaheen, President of PML-Q, while speaking on the occasion, also rejected the JIT report. He said that there are no two opinions on who is the mastermind of Model Town tragedy. He said that Toquir Shah and Rana Sanaullah are the right-hand men. He said that the JIT is a pack of lies.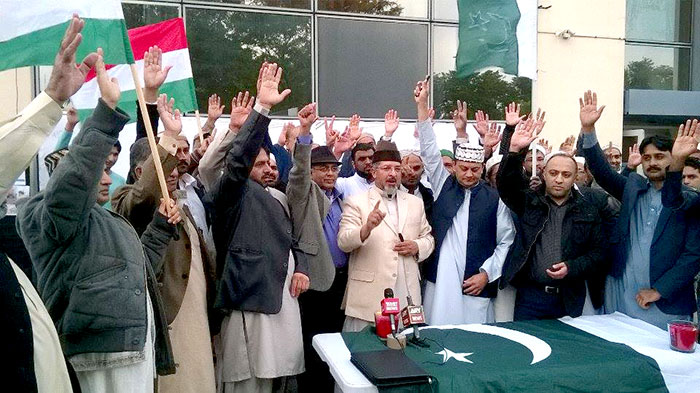 Qari Farooq Ahmad Qadri, chief organizer of the Pakistan People's Party, said on the occasion that the clean-chit given to the killers of Model Town victims and induction of the main accused back into the Punjab government is akin to showing Pakistan as a banana republic where rule of Jungle prevails. He said that this is the most unwise decision of the Sharif brothers, adding that it can pave the way for even a bigger incident.
Media person Rao Khalil Ahmad also spoke on the occasion. He said that had media not covered minute to minute proceedings in the Model Town area on June 17, the rulers would have been successful in erasing all evidence and proofs. He said that it is due to responsible and impartial reporting of broadcast media that all facts regarding the Model Town tragedy came to the fore both nationally as well as internationally.
Tahir Abbas Goriya, Deputy Secretary General PAT, termed the JIT report as fake. He said that the killers would surely get justice as the justice can be delayed but not denied. He said that truth will prevail in the end. He said that we would go to any limit for that.