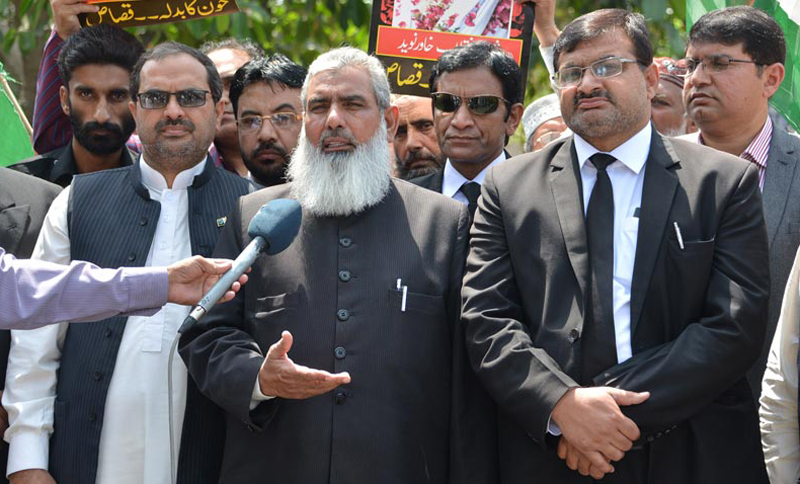 Two eye-witnesses in the Model Town case, namely Muhammad Sarwar and Sakhi Badshah, recorded their statements in anti-terrorism court in connection with the private complaint filed by PAT.
Injured Muhammad Sarwar said in his statement that a constable was holding two pistols in his hands and spraying bullets by changing positions. He said that one of the bullets hit him going across his abdomen. Other workers were also inured with his firing.
Sakhi Badshah, second eye-witness, said in his statement that he came to the central secretariat in connection with the organization matters on the morning of June 17. Heavy contingent of police was present there. SP Nadeem and SP Maroof Safdar Wahla ordered the police constables namely Muhammad Aslam, Luqman, Irshad Ullah, Bilal and Abbas to start baton-charge. He said that hearing the order, the police constables pounced upon the unarmed workers. He said that one constable hit his head with an iron rod and began to beat his legs causing severe fracture. He said that the Police officers continued to provoke and incite the constables to torture the workers all this while.
The proceedings of the case were adjourned for June 3. Talking to the media men, PAT legal team said that 32 eye-witnesses have recorded their statements so far. He said that solid evidence is being presented and those responsible for the tragedy would not be able to get away from justice.