17 June --- 14 Khune --- Kahan Hay Qanoon?
Pakistan Awami Tehreek (PAT) will stage a sit-in against the killers of Model Town martyrs on June 17, 2016 at the Mall Road, Lahore. PAT Chairman Dr Muhammad Tahir-ul-Qadri​ will lead the sit-in.
Every single person who considers the act of June 17, 2014 a brutality and misuse of power must participate to show solidarity to martyrs and to demand justice.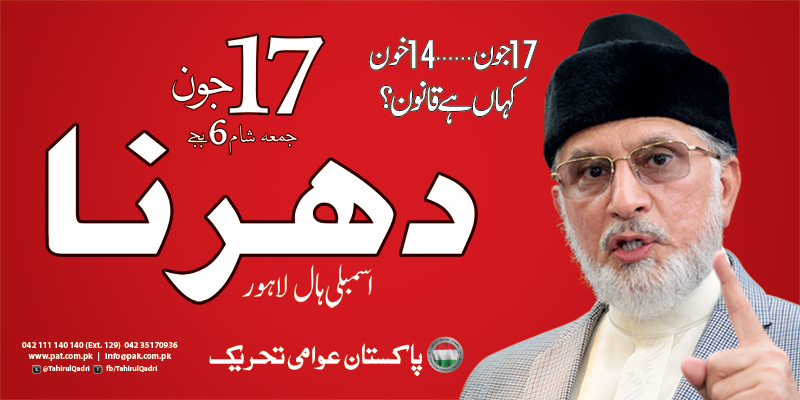 ---
Documentary: State Terrorism Against Innocent People - 17 June 2014
Worst incident in the history of Pakistan – State Terrorism in Lahore at the residence of Dr Tahir-ul-Qadri & Secretariat of Minhaj-ul-Quran International - June 17, 2014
Urdu Version

English Version