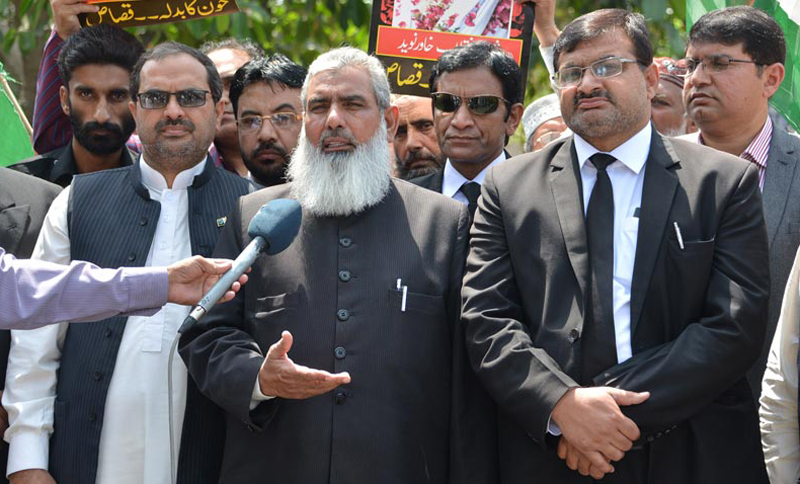 Pakistan Awami Tehreek has lodged a plea in Lahore High Court against the decision of anti-terrorism court for not summoning the 12 accused of Model Town incident including Prime Minister, Chief Minister, and Rana Sanuallah in Model Town incident.
Rai Bashir Ahmad Advocate and Naeem-ud-Din Chaudhry filed the appeal on the behalf of PAT leader Jawad Hamid, private complainant. While explaining the background of Model town incident, the honorable Court was informed that the barriers for which the head of police justified the operation were erected under the supervision of then SP Model Town Lahore because PAT Chairman Dr Tahir-ul-Qadri, his family and the leadership of PAT were under constant threat owing to Dr. Tahir-ul-Qadri's global decree against suicide bombing and terrorism. Those threats were confirmed by agencies and they had written a letter to MQI to strengthen the security measures.
It was after this that the barriers and other security measures were put in place. It was pleaded in appeal that the same evidence which ATC found to be credible when it summoned police officers including IG Punjab was also given against Prime Minister, Chief Minister and other ministers. Lawyers advocated that those who followed the orders were summoned but those who instructed the police officers were not summoned and therefore that court decision was against the principle of justice.
It was further said in plea that IG Punjab was specifically appointed to perpetrate the Model Town massacre and he was on duty on June 17, 2014, the day when the incident occurred. It was argued that CM had constituted the judicial commission under Justice Baqir Najfi who presented the report within stipulated time but that report has not been made public until now.
It was requested in appeal that direction should be given to summon the murderers of 14 people.