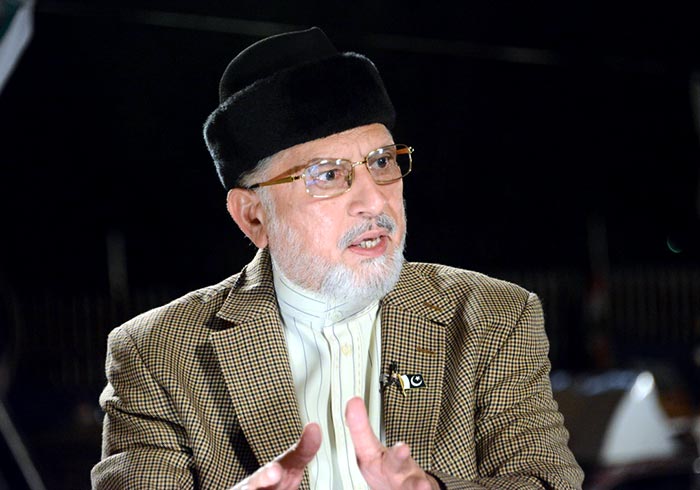 PAT Chairman Dr Muhammad Tahir-ul-Qadri has said that he and his workers were again being forced to seek justice through street power and those policemen who had been convicted were being released. He lamented that the nexus between the Punjab police and prosecution department was killing the justice. He further added that he had already indicated that until Sharif brothers were at the helm of affairs, principles of justice could not be upheld and his apprehensions were proving true.
The PAT Chairman vowed that he would continue to fight legal battle till the last. He made these remarks via telephone with the members of PAT Central Core Committee. He further added that the constitutional and legal requirements for the free and fair trial of Model Town case were not being fulfilled. He said the anti-terrorism court had summoned none of the masterminds of incident and those who had been summoned were not being issued warrants. He further asked why the relief was being given to the accused rather than the victims. He asked the authorities sarcastically whether the murderers were the aliens who descended from the sky on June 17, 2015, fired 100 people and went back to their homes.
Dr Tahir-ul-Qadri said that despite the complaints had been accepted against the top police officials and they were summoned but they did not appear before the courts but still they were provided relief by not issuing their warrants. He said that former IGP who had supervised the Model Town massacre has also been provided relief. He said that there was a pattern that he will be rewarded a higher post just like Tauqir Shah. He said that other accused of the police department were awarded.
Dr Qadri lamented that all those promotions were the reward of shedding the blood of innocent's lives. He further wondered if Sharif brothers were not responsible for the Model Town incident, why they were reluctant to make the report of Justice Baqir Najfi public. At that occasion, PAT lawyers gave detailed briefing to the PAT Chairman about the progress in the Model Town case.
PAT Secretary Information informed the meeting that Dr. Tahir-ul-Qadri is getting treatment at home, a few tests have been conducted and remaining tests are to be conducted, after this the proper treatment would start.