The police officers accused of being involved in Model Town tragedy were indicted the third time in the anti-terrorism court after SP Farrukh Raza appeared before it. It is pertinent to mention that the SP had left the country without informing the court. The first and second indictments took place when the private complaint was approved and former IGP Mushtaq Sukhera's application was rejected by the Lahore High Court respective and third one has happened after SP Farrukh Raza presented.
SP Farrukh was one of the officers nominated in the Model Town FIR but the Shahbaz government sent him abroad on a departmental training course. When he returned to the country last week, the FIA arrested him on the Lahore Airport and presented him before the anti-terrorism court. After accepting the bail, the court indicted him as per the procedure.
The accused nominated in challan no 510, Sajid Bhatti and Tanvir Azam, appeared before the court but no proceeding could take place. The further hearing regarding confirmation of their bail will be held on the 19th of October. Complainant Jawad Hamid, Shakeel Mumka Advocate, Naeem-ud-Din Chaudhry Advocate, and Sardar Ghazanfar Advocate appeared in the court on behalf of the PAT.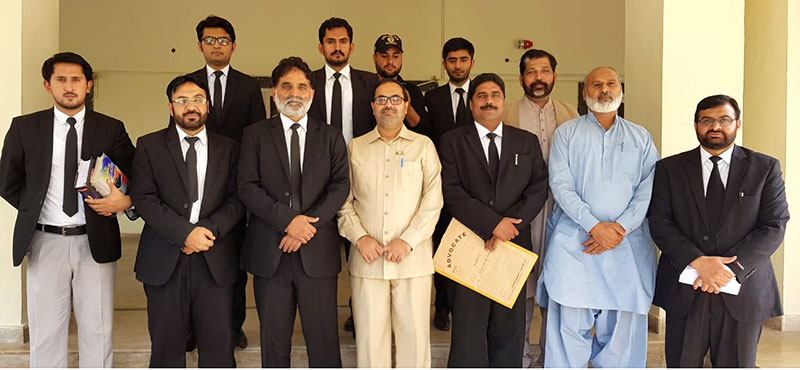 The accusation against SP Farrukh is that the police constables fired indiscriminately on his orders and deeply injured PAT workers Shakeel Ahmad and Muhammad Yousaf.
Meanwhile, Naeem-ud-Din Chaudhry Advocate has said that the draft of the appeal against the LHC's verdict of not summoning Nawaz Sharif that will be submitted in the Supreme Court of Pakistan has been given final shape. He said that the PAT Chairman Dr Tahir-ul-Qadri will accord his final approval to it, which will be filed during the current week. He further said that the anti-terrorism court will conduct hearing of the private complaint on every Friday and Saturday in line with the direction of the honorable SC.