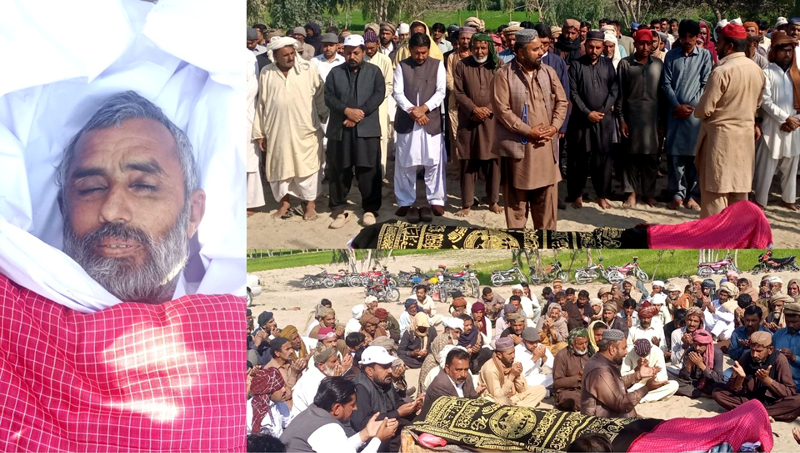 MQI leader Shaykh-ul-Islam Dr Muhammad Tahir-ul-Qadri has expressed his deep sense of grief and sorrow on the death of Muhammad Sultan who got injured in Model Town and also remained incarcerated. In his condolence message to the bereaved family, he said that late Muhammad Sultan was an ideological and committed worker of MQI. He said that he remained part of the legal struggle for justice for the martyrs of the Model Town tragedy till the last breath of his life. He prayed to Allah Almighty to rest the departed soul in peace and give fortitude and courage to the bereaved family to bear the loss of their beloved Muhammad Sultan.
Meanwhile, Chairman MQI Supreme Council Dr Hassan Mohi-ud-Din Qadri, MQI President Dr Hussain Mohi-ud-Din Qadri, Secretary General Khurram Nawaz Gandapur, Sardar Shakir Mazari, Noorullah Siddiqui and other leaders have also expressed their grief on the death of Muhammad Sultan. They prayed to Allah Almighty to rest the departed soul in eternal peace.
In his statement, Khurram Nawaz Gandapur said that Muhammad Sultan was mercilessly tortured the barbaric Lahore police officials during the Model Town tragedy. He said that Sultan was a mountain of steadfastness and deep commitment. He said that he held his ground and did not waver even when he was taken to and from jail to hospital in handcuffs. He said that it was after the strong protest of the Bhakkar chapter that he was uncuffed.
Khurram Nawaz Gandapur said that Mohammed Sultan has made all of us indebted due to his exemplary sacrifices. He said that MQI workers will continue to take great pride in the way Sultan remained stoic and persevering in the face of the heaviest of odds.
The funeral prayer for the late Mohammed Sultan was offered in his ancestral area. In addition to a large number of MQI office holders, workers and leaders, Dr Mushtaq Ahmed, Mohammed Osama Mushtaq, Jumma Khan, Master Muhammad Aslam Raan, Master Nazir Hussain, Hafiz Ranjha, Abdul Qadeer Rana and others attended the prayer. The district pattern of MQI Prof Dr Pir Syed Mahmood Ahmad Husnain Agha Shirazi led the funeral prayer of the deceased.