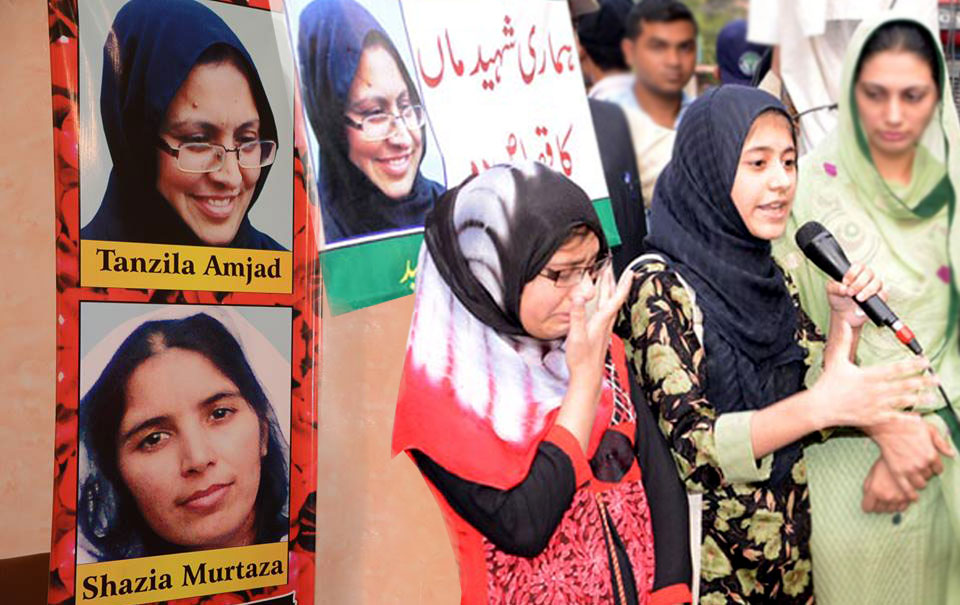 In reply to a tweet by Maryam Nawaz in which she, while talking about her mother, had asked people to value their parents as long as they are alive because once they are gone, the thought of losing them does not leave you, Bisma Amjad, the daughter of Shaheed Tanzila Amjad, raised a question for Maryam Nawaz. She said that her mother was martyred eight years ago in June 2014 in front of her eyes by the bullets of the Punjab police. She said that Maryam Nawaz's mother died a natural death. She is resourceful and got her mother treated from the expensive hospitals and the best doctors in the world.
Bisma Amjad reminded Maryam Nawaz that she was merely 11 years old when her mother was martyred and she has spent every moment of her life in pain ever since. She asked Maryam to put herself into her shoes and then comment if it were Kalsoom Nawaz at the place of Tanzila Amjad.
Bisma Amjad said that when her mother and aunt were martyred in Model Town, her father was the prime minister and her uncle was the chief minister of Punjab, living a couple of kilometers away from the scene of horrible crime. She said that despite the events being broadcast live on national TV screens, nothing was done to stop the carnage.
Bisma Amjad asked Maryam Nawaz as to why her mother and aunt Shazia Murtaza were martyred and what was their crime. She also asked in the same breath as to why she was deprived of motherly affection. She said that Maryam's father and uncle remained in the top executive offices of the country for four years after 2014, why was she not provided with justice? She said that if Maryam Nawaz cannot stand for justice and truth, then she should stop using fake language. She said that if Maryam's politics is against oppression, then she should ensure the provision of justice to the families of the martyrs.